Delicious MONTBRISON Fourme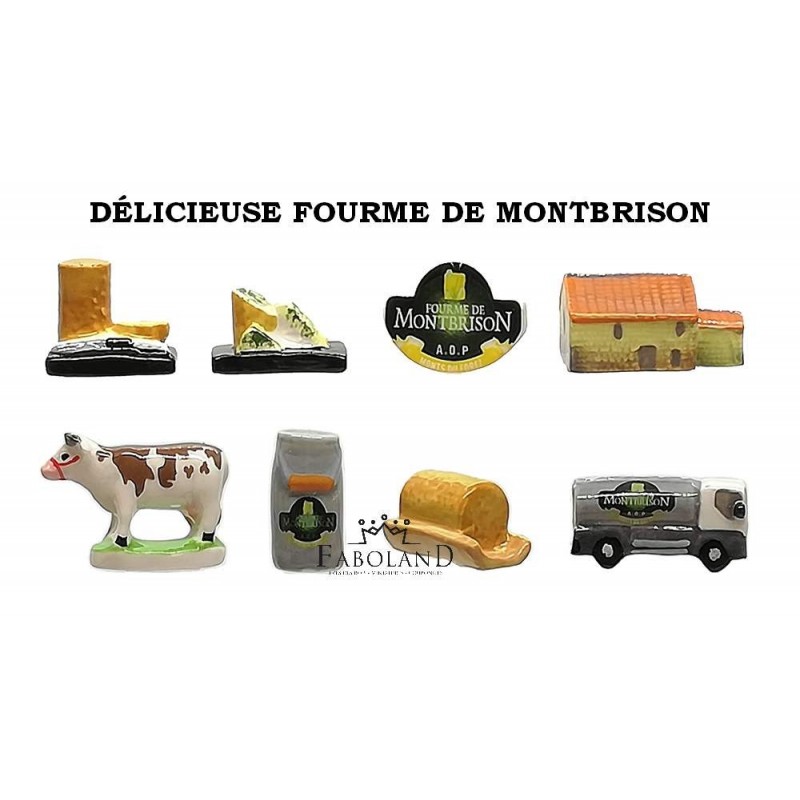  
Set of 8 new gleaming feves
The MONTBRISON Fourme (local type of cheese) is a PDO (Protected Designation of Origin) made of cow milk with a blue-veined texture. Made in the Forez mountains.
Novelty Epiphany 2022
Learn more about that cheese at:
https://www.fourme-de-montbrison.fr/la-fourme-de-montbrison/lincontournable-fourme/histoire-du-produit.html
Description
3D « fèves » - complete set of 8 new gleaming « fèves ».
All the figurines are suitable with dietary contact.
Fast and conscientious delivery.
Customers who bought this product also bought: