Wood toys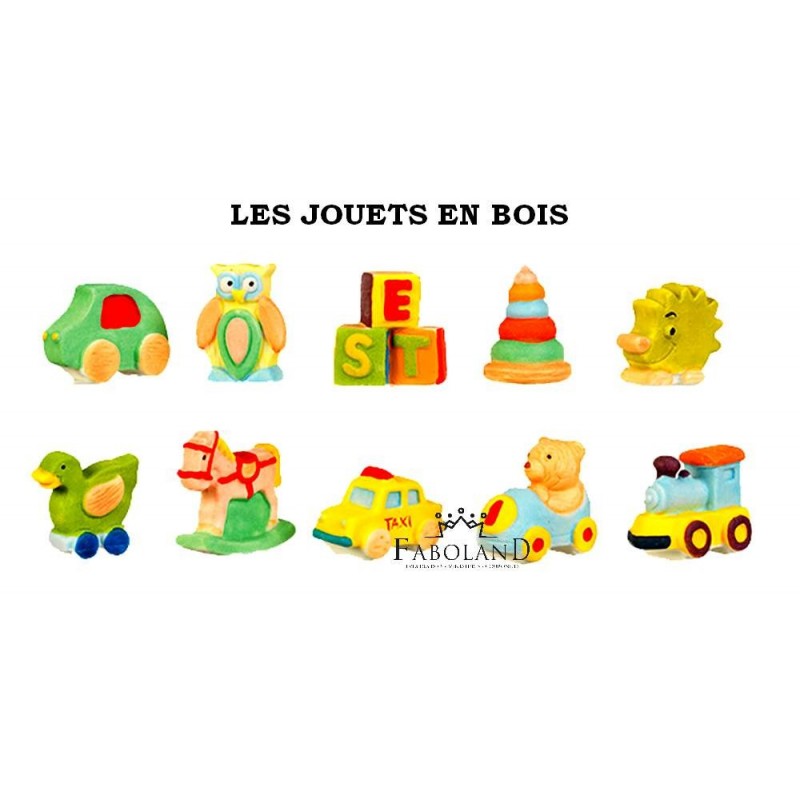  
From rocking horses to wooden blocks to toy cars, this series of feves brings back the wooden toys of our childhood.
Set of 10 new matte feves
Novelty Epiphany 2022
Description
3D « fèves » - complete set of 10 new matte « fèves ».
All the figurines are suitable with dietary contact.
Fast and conscientious delivery.
Customers who bought this product also bought: